Our History
The 'Architects Practice' as it is known today can be traced back to Brierley Groom of York (1750), prior to this the architectural profession was one largely consisting of sole practitioners 'architects', who would also employ 'pupils', 'assistants' or 'draughtsmen'.
While our Practice cannot lay claim to an existence as far back as Brierley Groom of York, our story does begin with Benjamin Ferry & George H. Crickmay.
1800's
A nationwide programme of church building and restoration sees the building of 2000 new churches.
Princess Victoria visits Dorset, arriving in Weymouth on the Royal Yacht.
The Tolpuddle Martyrs are transported to Australia.
The London and South West Railway reaches Dorchester, Bridport and Weymouth for the first time.
"Far from the Madding Crowd" is published.
The clock is erected in Weymouth to celebrate Queen Victoria's Golden Jubilee.
Ferry & Crickmay
1820
1820 - Benjamin Ferry and George H. Crickmay play their part in the building boom of the early 19th Century.
In 1846 George R. Crickmay was articled to his father George H. Crickmay.
John Hicks
1850
1850 - G. H. Crickmay found a new local rival in the name of John Hicks, a classical scholar who began practicing in Bristol (1837) before becoming the resident Architect of Dorchester, working out of 39 South Street. John Hicks becomes Dorchester's resident architect. Hicks builds or restores nearly 30 churches in Dorset.
Thomas Hardy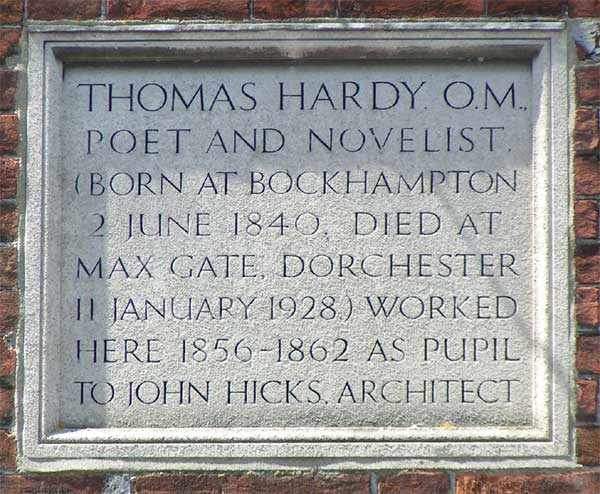 1856
A young man (the son of a local builder) became a 'pupil' of Architecture with John Hicks - his name was, of course, Thomas Hardy.
In 1862 Thomas Hardy leaves Hicks and continues his studies in the Practice of Sir Arthur Blomfield in London.
In 1867 Thomas Hardy returns as Hicks' assistant.
Crickmay & Thomas Hardy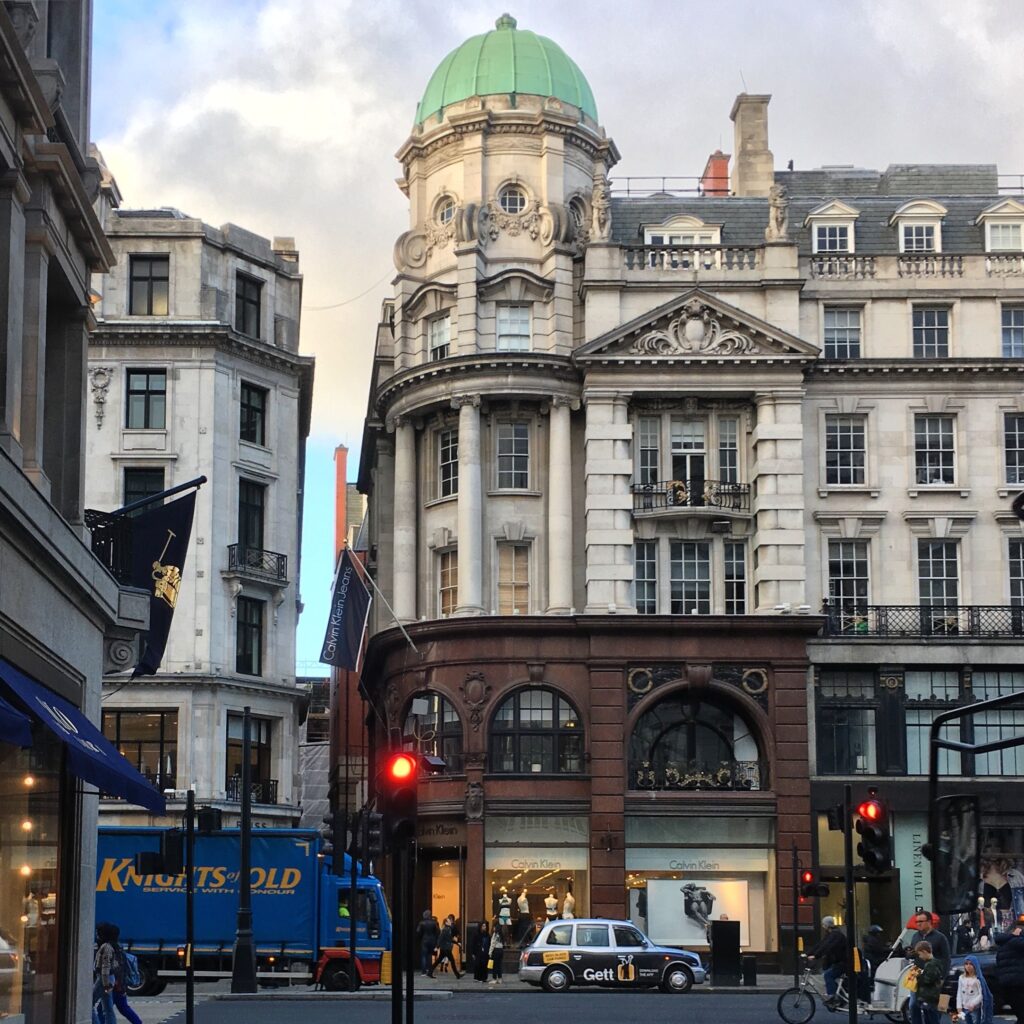 1850
In 1850 Crickmay & Son began practicing from St. Thomas Street, Weymouth. G. R. Crickmay became not only a locally renowned architect, but also worked extensively in London, with a registered address at 17 Parliament Street, Westminster.
Following the death of John Hicks in 1869, his business is bought by George R. Crickmay and at this time with work still in abundance, Crickmay wrote to Thomas Hardy and asked for his assistance with those projects he had already started. Thomas Hardy duly accepted and continued to work in Dorchester for a further year, before leaving to concentrate solely on writing.
The story continues ...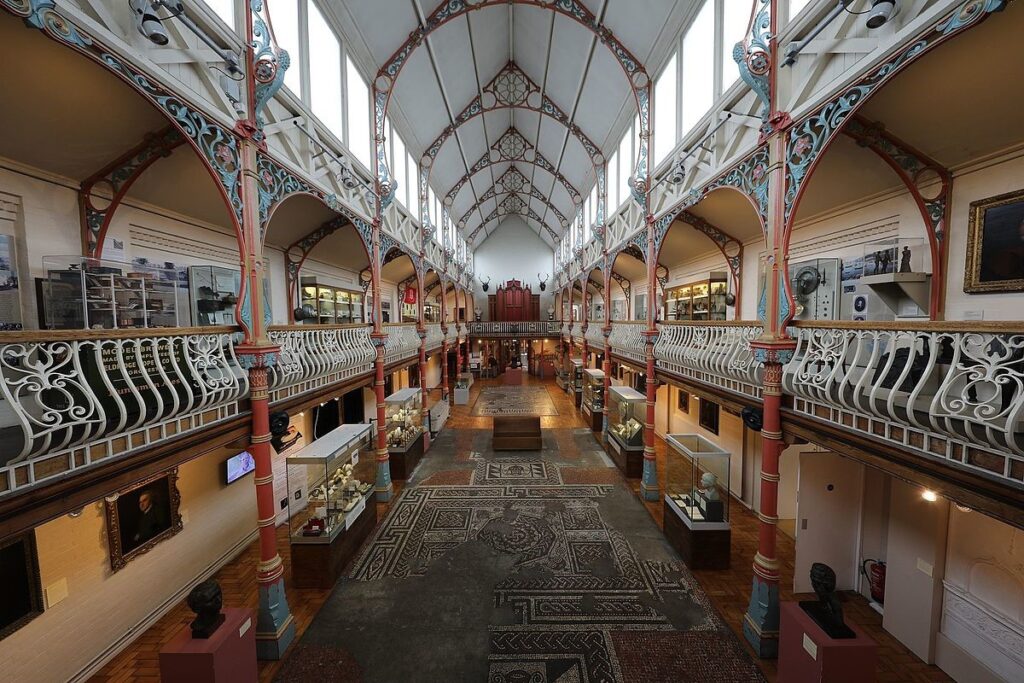 1871
1871 - Samuel Jackson moves to Maiden Street in Weymouth, having moved from Luton and began practicing as S. Jackson & Sons and provided G. R. Crickmay with a new rival.
1872 - George L. Crickmay is articled to his father, G. R. Crickmay.
1881 - George L. Crickmay returns to Weymouth from travelling in France, Italy and Belgium and with his father began practicing as G. R. Crickmay and Sons.
1881 - Crickmay and Sons design Dorset County Museum.
1884 - G. R. Crickmay is proposed and becomes an F.R.I.B.A.
1888 - George L. Crickmay is proposed and becomes an F.R.I.B.A and also a member of the Architectural Association in London.
1888 - Samuel Jackson becomes a founder member of the Society of Architects, which in 1925 amalgamated with the R.I.B.A, to which he was given an honorary membership.
In 1892, Samuel's son Sydney is the first of five brothers to join the family firm.
1900s
Thomas Hardy dies and his ashes are buried in Westminster Abbey, while his heart is returned to Stinsford Church in Dorset.
Weymouth is major embarkation point for D-Day landings in Normandy. 80,000 US soldiers are stationed in Dorset.
Weymouth Sea Scouts collect film of the Queen's Coronation, to be shown at the cinema, from Weymouth Railway Station.
Many Dorset towns and villages cut off due to heavy snowfall.
"Far from the Madding Crowd" starring Julie Christie and Terence Stamp, filmed in various locations around Dorset, including Maiden Castle.
Building starts on Poundbury, Dorchester, an experimental extension of the town backed by Prince Charles.
Crickmay & Sons
1928
George L Crickmay's sons become associates of the RIBA and the family firm expands.
George Steel, a Weymouth born architect, joins Sydney Jackson to form Jackson and Steel.
Jackson & Stark
1956
John Stark, who was born in Weymouth and educated at the Hardye's school in Dorchester and the Portsmouth College of Art, having become a member of the RIBA was invited by Sydney Jackson to join him in new offices in 51 High West Street, Dorchester and began practicing as Jackson & Stark.
Shortly afterwards Sydney Jackson died, at the age of 82, leaving John Stark as a sole practitioner. He is joined by Ronald Jones, who also studied in Portsmouth and the prestigious Architectural Association in London.
John Stark was later appointed as the Diocesan Surveyor for Salisbury and he was also the Architect for the Mill Street Housing Society.
By 1964 Crickmay & Sons have offices in Dorchester, Weymouth and Yeovil. John Frehe, David Hedworth and Roy Fewtrell join the Crickmay practice.
John Stark & Partners
1965
Anthony Jaggard, a sole practitioner from Lulworth who had attended the Liverpool School of Architecture, joined John Stark and Ron Jones – John Stark & Partners came into being.
After the untimely death of John Stark in 1972, aged just 53, Ron Jones and Anthony Jaggard continue the practice.
Michael Howarth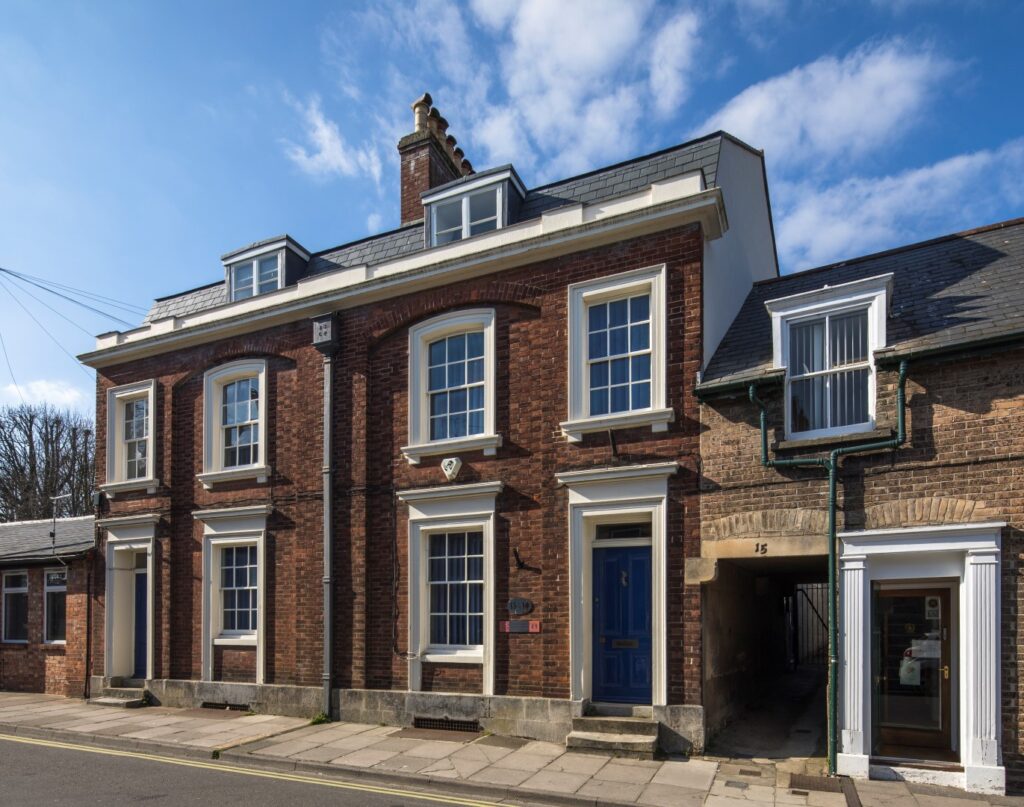 1979
Michael Howarth returns to John Stark and Partners in 1979, having previously spent summer vacations working at the Practice, before becoming a member of the RIBA. He becomes a Partner in 1981.
John Stark & Crickmay Partnership (JSCP)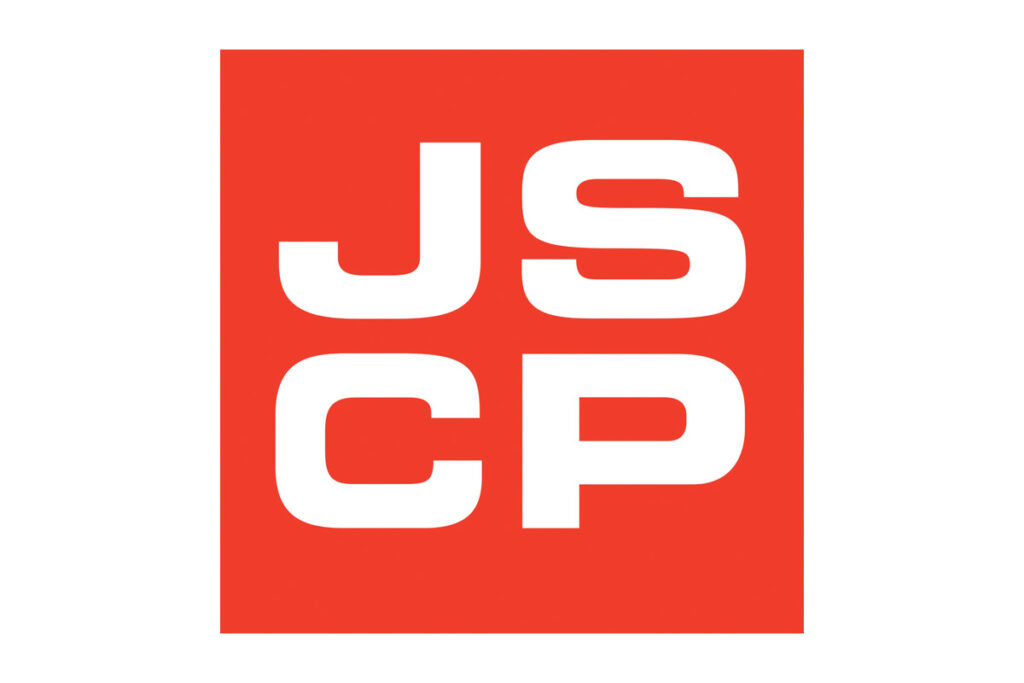 1999
On the 1st October 1999 two of the longest-serving and best-known architectural Practices in the Weymouth and Dorchester area became one when Roy Fewtrell, Ronald Jones and Anthony Jaggard stepped down to become Consultants, and at the same time Michael Howarth was joined by Roger Hussey and Christopher Read to become the new Partners in the amalgamated John Stark and Crickmay Partnership – ensuring the continuity of both Practice names into the new millennium.
2000's
A new millennium begins ...
The world did not end with Y2K - computers continue to work the morning after the night before!
The Millennium Dome is officially opened by HM Queen Elizabeth II.
The Tate Modern opens in London.
The new Millennium Bridge across the Thames is opened and then closed two days later due to safety concerns.
The Olympics and Paralympics are hosted by the UK.
2007
Michael retires and Christopher steps down, paving the way for Daniel Cantrell (2007) and Anthony Williams (2017) to join Roger at the helm.
Crickmay Stark Architects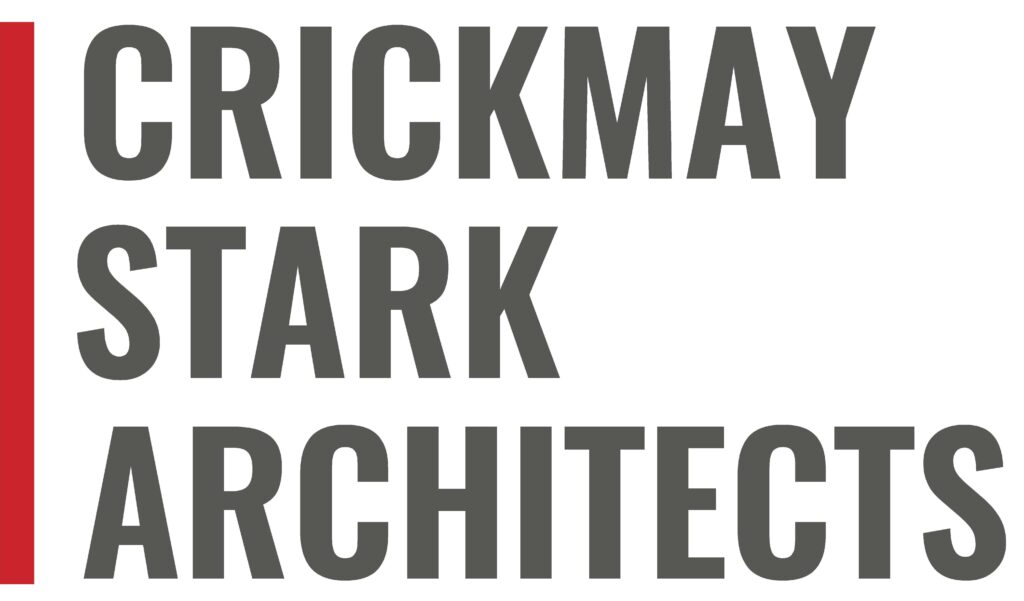 2019
Directors Roger Hussey, Daniel Cantrell and Anthony Williams rebrand the practice, to embody the Crickmay Stark Architects vision for today and move us forward with a bold new identity whilst retaining our established heritage of nearly 200 years.